On the 26 October 2019, a new initiative - Leadership Capital Lab (LCL) - was launched on the basis of the AIFC Bureau, which involved a series of workshops by acknowledged experts in the field of human capital development, design-mindedness, etc.
In addition to developing technical and functional skills (hard skills), the AIFC Bureau will now focus on personal development and improvement of soft skills or social skills. Programmes, training and masterclasses on leadership, development of interpersonal, administrative and communicative skills will be launched, which will allow professionals to be even more competitive in the rapidly changing technological world.
Specially invited seven coaches shared their knowledge and experience in the field of design thinking, team building, change management, as well as in the vital role of emotional intelligence and presentation skills in building a successful career in the age of information technology. Among the speakers were partners who have already established themselves in the market by the efficiency of their programs:
- David Tuganov, an acknowledged specialist in business transformation;
- Galiya Bagdat, Director of International Coach Union in Kazakhstan and Central Asia;
- Glenn Tosay, Master of Organizational Leadership Development
- Ulan Zharmukhamedov, GTD certified coach and others.
Yernur Rysmagambetov, CEO of "AIFC Authority":
"The Bureau of IFAC has different directions, but this project is valuable for us because it provides a good opportunity for professionals to reach a fundamentally new level. Continuous professional development is the most crucial component of effective and sustainable growth. Today, it is essential to develop and implement innovative educational programmes of professional training, paying special attention to the practical application of the acquired knowledge. In this regard, we are launching several projects at once - Digital Academy, which will contribute to the development of digital transformation, providing innovative educational opportunities and a platform for cooperation, as well as Leadership Capital Lab, which develops and executes leadership development programmes that stimulate organizational change, personal growth and development of human capital in general."
Ainur Sapargali, founder of Leadership Capital Lab:
"In the upcoming 2-3 years the key trend will be the development of "soft skills", and such employees will be valuable in all companies and organisations. And to keep up to date and meet the needs of the market, we are opening this initiative of Leadership Capital Lab. Before there were hard skills courses in the Firm, now we are adding soft skills, i.e. we are creating a fully-fledged suite of knowledge to ensure that the specialist is developed in all aspects."
Glenn Tosaya, Master of Organizational Leadership Development:
"We are conducting an emotional intelligence training course. The primary purpose of this training is to identify your emotions and how they affect us and others in the workplace. We help people to realise that not only mental data and IQ help them to be successful where they are: at school or work. First and foremost, it is the emotional intelligence on which success depends."
The programme of the event included seven training and workshops, which were attended by more than 100 participants. As a result, all trainees were awarded certificates of completion of training by the AIFC Bureau.
It is worth mentioning that the trainers for teaching at LCL will undergo specialised training following the program developed by the AIFC Bureau - "Be-a-trainer". The advantage of these trainers over other business trainers, who are present on the market, is that these trainers are the practitioners who remain in the production process and provide training for our listeners simultaneously.
The LCL program is designed for both the corporate sector and partners, as well as for the general public.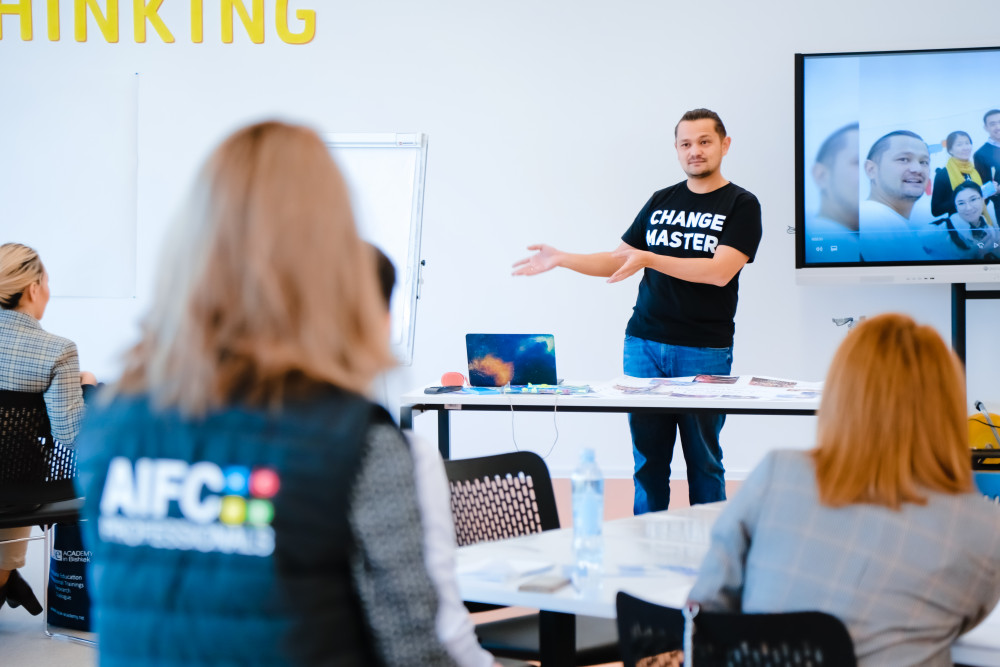 https://bcpd.aifc.kz/news/aifc-bureau-will-offer-social-skills-training/